Plan your visit in advance
The
Only
Waterpark In Bahrain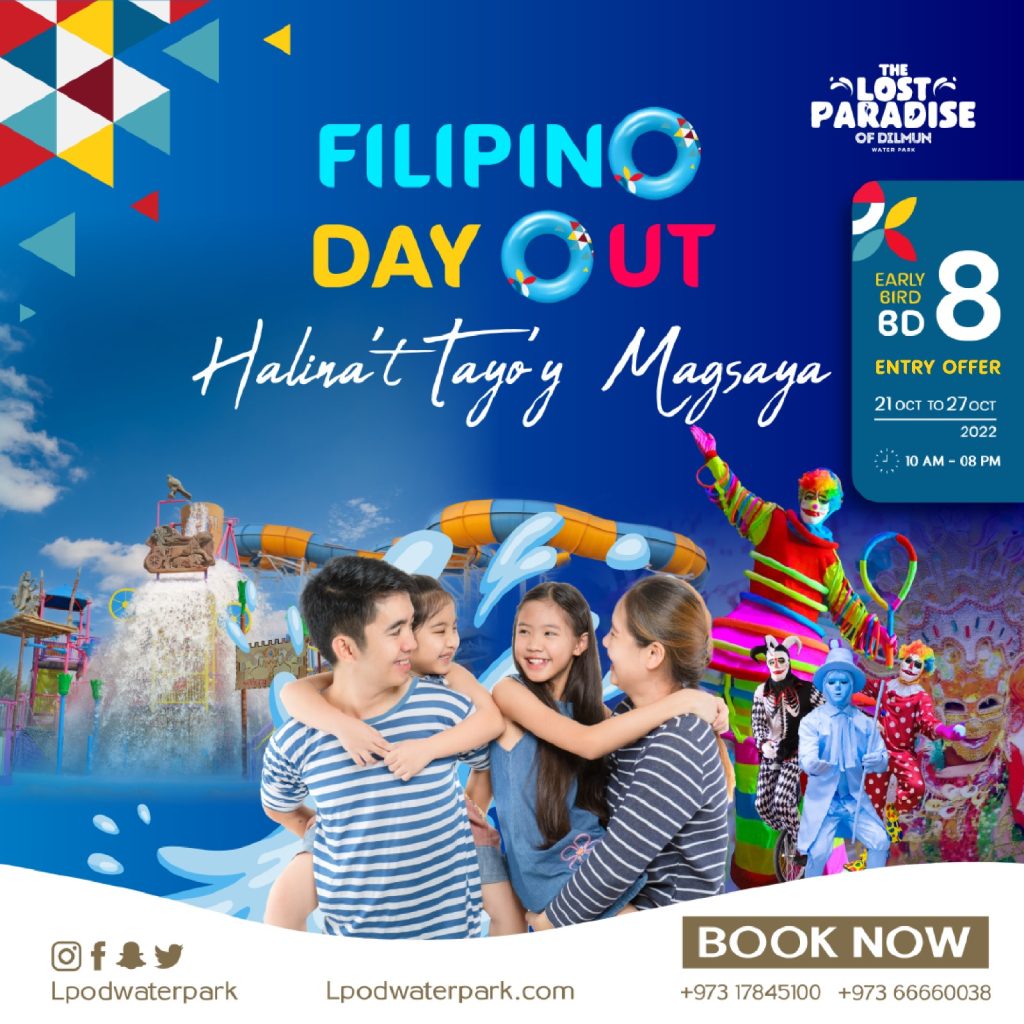 Another guaranteed fun filled Filipino Day Out on Friday 28th October from 10am to 8pm at the only and the largest water park in Bahrain! Enjoy the full day packed with Paradise of Entertainment plus unlimited access to all rides and attractions, the music and beats of Pinoy DJs, flavours of Filipino dish and much more. Everyone is welcome and join the fun. Start making plans for a day out with the entire family and friends!

Follow us on social media to obtain daily updates on our activities. Instagram or Facebook #LPODWATERPARK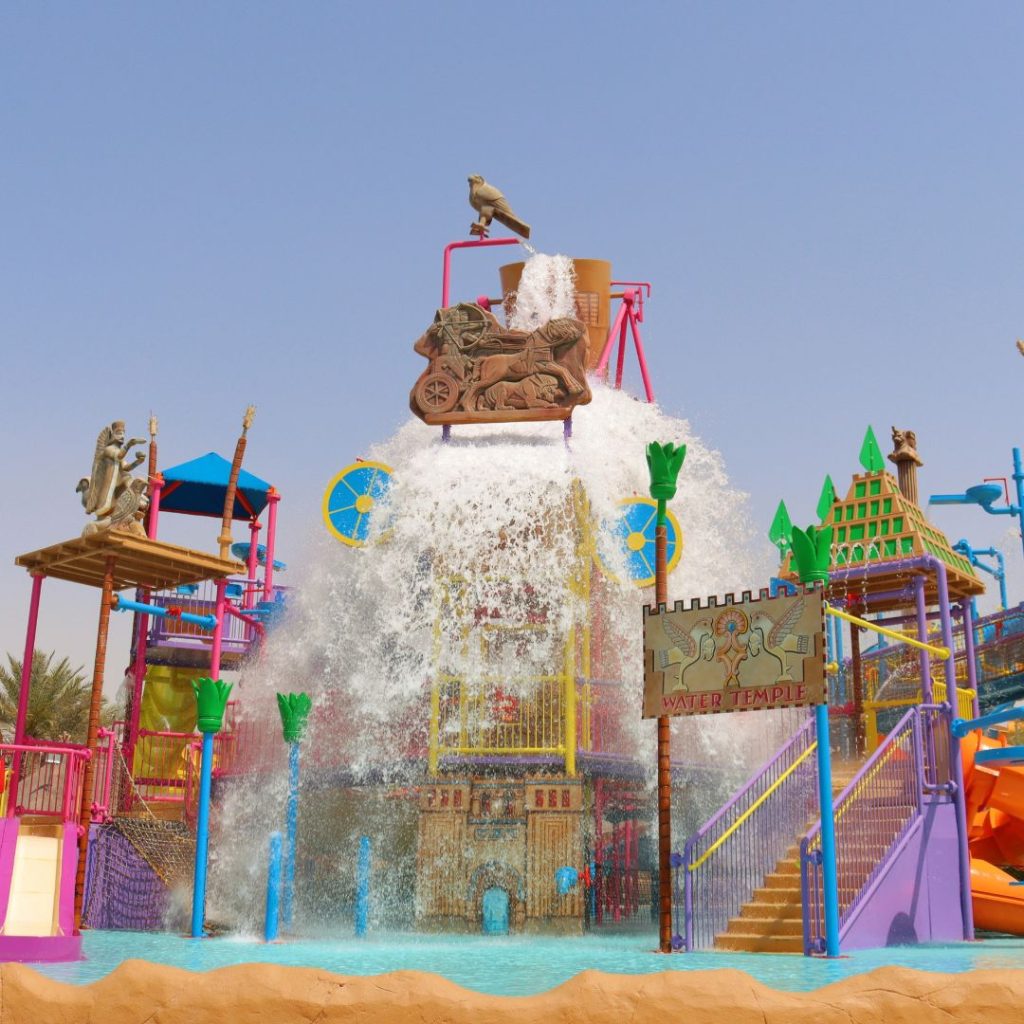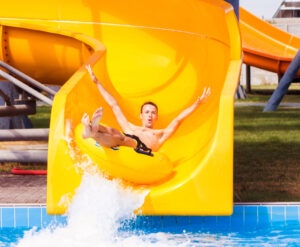 Bahrain's Biggest Waterpark
The Lost Paradise, Bahrain is a Dilmun Era- Themed Waterpark and the first ever outdoor waterpark in the Kingdom of Bahrain. It was built on the 2nd of September, 2007.
Set as the biggest and currently covers an overall area of 77,000 sq. meters, the Lost Paradise of Dilmun has recaptured the ancient history of Bahrain by integrating it into the park's theme.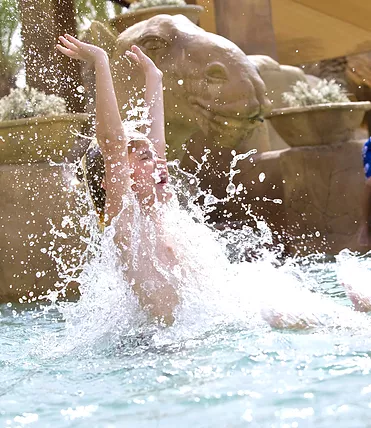 Here is where you kick back and relax. While the family takes thrilling spills on body slides and raft rides, you can take a moment to relax in the waterpark's more laid back attraction equipped with bubble jets and refreshing mocktail bar.
Read More »