Plan your visit in advance
The
Only
Waterpark In Bahrain
Enjoy an exclusive ladies night at the waterpark in 100% full privacy. Full female staff and no phones allowed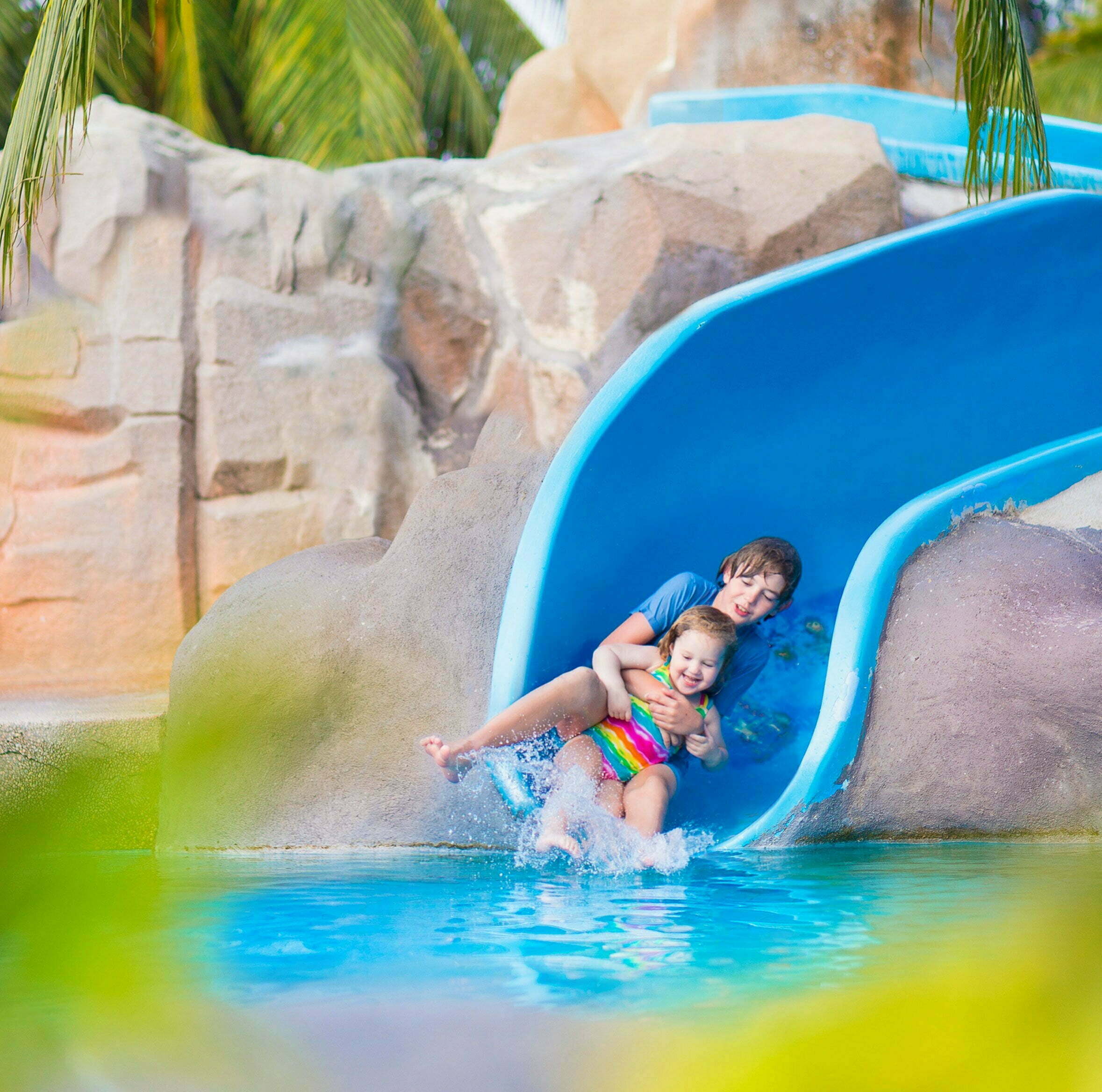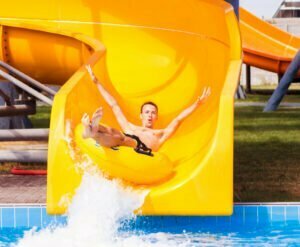 Bahrain's Biggest Waterpark
The Lost Paradise, Bahrain is a Dilmun Era- Themed Waterpark and the first ever outdoor waterpark in the Kingdom of Bahrain. It was built on the 2nd of September, 2007.
Set as the biggest and currently covers an overall area of 77,000 sq. meters, the Lost Paradise of Dilmun has recaptured the ancient history of Bahrain by integrating it into the park's theme.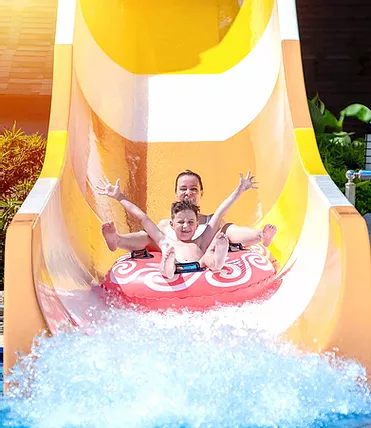 Grab a tube whether single or double and jump on any of the four tube slide experiences that drops you immediately in an enclosed tunnel all the way down for a thrilling adventure.
Read More »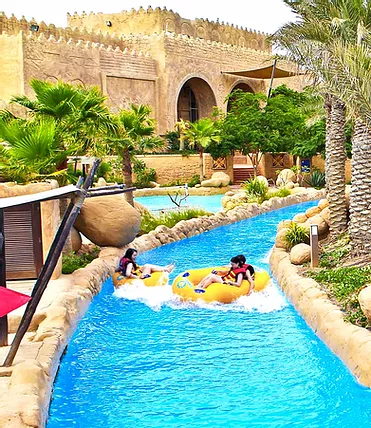 Set back, relax and float away! Get your tube and your friends and float through the ancient caves of our 420 meter lazy river. Enjoy the beautiful views of the unique stone sculptures inspired from the Dilmun Era.
Read More »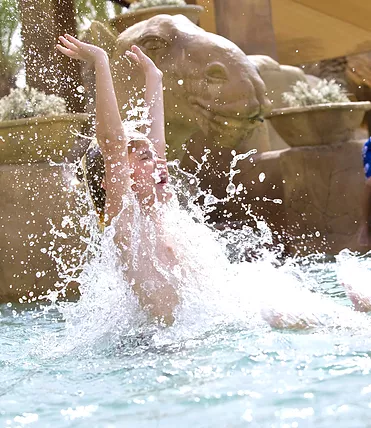 Here is where you kick back and relax. While the family takes thrilling spills on body slides and raft rides, you can take a moment to relax in the waterpark's more laid back attraction equipped with bubble jets and refreshing mocktail bar.
Read More »